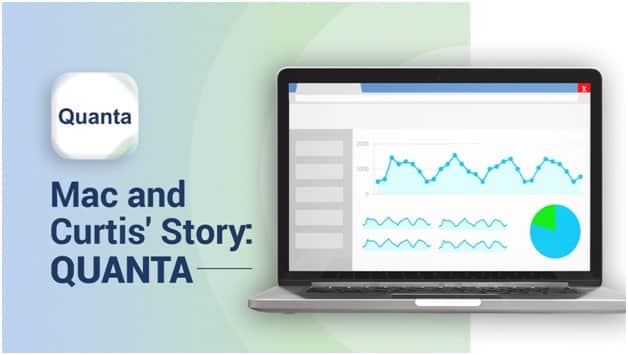 We'll Guide you from the Start
How we helped Mac plan his development strategy
Overview:
Mac and his co-founder Curtis have extensive executive-level experience in the banking industry and are developing a state-of-the-art technology platform to streamline key processes in the commodity trading market. While they know the industry inside out, and had a very well developed vision for the technology and business, they wanted to get expert technical advice to help put their vision into an actionable technology plan.
Above all else, they wanted to find technology experts who could also deeply understand their business plan and help chart a technology roadmap that complements it.
Our take:
We were impressed with both founders right off the bat. They have a great idea, which is backed by demonstrable market need, and they have the knowledge and networks to execute on their vision.  While they aren't coders themselves, they have put a tremendous amount of thought and research into their tech platform – what they needed was a technical advisor to help put a fine point on the specific strategy and methodology needed to execute on this vision. We were delighted when they called us, and eager to start diving in.
How we helped:
We started by working through our Ideation and Discovery & Strategic plan consulting modules.  In the Ideation phase we drilled down into the specific details of their technology vision to make sure that there were no technical barriers to the approach they had in mind.  We researched viability and identified efficiencies that would help them minimize their development costs and timeline.
During the Discovery and Strategic Plan module we did a deep dive to make sure that we fully understood their business plan, budget realities, and short, medium, and long term objectives.  Informed by this, and our initial research from the Ideation phase, we helped map out a detailed technology roadmap – including specific recommendations for how to structure the technology and architecture, what technologies to use, how to build in sequential steps, and how to make sure that their infrastructure design is scalable.
Where things stand:
We're currently working with them on their ramp-up strategy, to help identify, vet, and bring on their own in-house technology team.  We're also helping refine their overall tech strategy and make sure that it remains aligned with their evolving business needs.  We're serving as a short-term CTO – an impartial tech expert working only with their interests in mind to help them make the technology decisions that make most sense for their company. We're delighted to help fill this role at the start of their journey, and eager to help them build their own tech team at the point where doing so makes sense for them.
In the client's own words:
"YourCTO's advice easily saved us tens of thousands of dollars. My co-founder and I are business veterans with great ideas to innovate our industry through tech, but no experience in software. That's an overwhelming place to start a tech business.
Hiring YourCTO was a game-changer. They understood our problems quickly; grasped our strategic advantages intuitively; and gave us actionable advice we could use right away. In doing so, they were able to guide us towards a much more efficient tech approach that we never would have otherwise figured out. This helped us identify a much clearer pathway to market and a better approach to product development. By identifying these early, we saved a huge amount of money that would otherwise have gone towards work that would have ultimately had to be redone or scrapped.
We're now working with them to help us find and vet technology talent, as we want to build an in-house team.  We have complete trust in YourCTO to protect and advocate for our best interests – which is an invaluable asset to have as a start-up.  Their consulting services are very affordable and extremely impactful.  I strongly recommend hiring them, especially at the start of a project."
Mac
Co-Founder, Quanta Technologies, Inc.
Key Points:
Saved client tens of thousands of dollars by streamlining development strategy
Helped chart an actionable technology plan that closely matches their business vision
Helping client identify and vet their own in-house development team