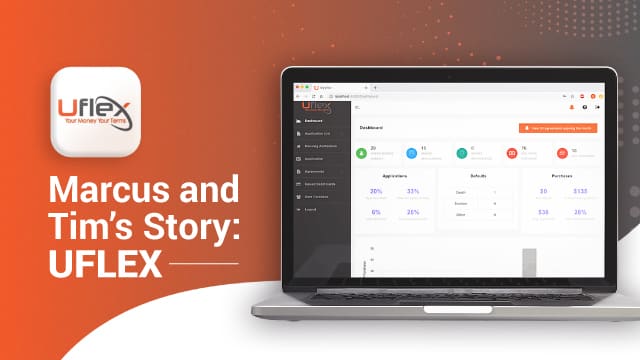 We'll Grow With Your Business
How we helped Marcus and Tim Build and then Scale Their Web App
Overview:
Marcus and Tim came to us looking for a technology partner to help their startup company build a web application that would help power their business.  Their company works to help make life easier for those who live in and work in affordable housing agencies.
They have extensive experience in this industry, as well as prior experience overseeing large-scale software development projects.  They were looking for a small development company that would understand their vision, give them a high level of attention and customer service, and be positioned to grow with them as need dictated.
Our take:
Right off the bat, we were impressed with the idea, and how knowledgeable Marcus and Tim were about their industry.  What really stood out to us was their passion to help real people with a simple, but elegant technology solution.
Their communication was great, their expectations were crystal clear and realistic, and it was clear that they were ready to get going.  We had a good feeling about working with them from the start, and true to that instinct, our partnership has been a pleasure.
How we helped:
Our initial engagement was to build the first version of their web application and a public facing website.  Marcus and Tim did a great job explaining their vision, and we were able to work seamlessly with them to translate it into an actionable plan for a web application.  We built the initial site and web application from the ground up – making the wireframes, handling the user interface design, designing an intuitive user experience, and overseeing all testing and bug fixing.
We were delighted to deliver the project on time, and even more delighted to hear that the client was getting extremely positive feedback from the market and initial prospective customers and partners.
As a result of customer interest, Marcus and Tim decided to expand the web application to offer three big new features.  We were honored that they came back to us to partner again.
The second project was considerably more complex than the first, but because we had made the effort to thoroughly understand their business model and anticipate future needs, we had built the first version in a way that scaling it up would be efficient – both from a time and cost perspective.
We have helped them research and vet several third party platforms with which the web application is integrated, and have built a robust system architecture that expanded the initial version to introduce new categories of users, and administrators in the system.  We've worked to integrate a variety of third-party platforms, and made sure that Marcus and Tim are happy with the user flow and design throughout the process.  We've also made sure that the system is built in a way that it can handle high user numbers, in anticipation of the growth in popularity of the product.
Where things stand:
The first version of the web app was successfully completed on time and on budget, and we were delighted to be asked to partner again on a second phase of development.  The second phase is going very well and is near completion.  We are extremely excited to hear that feedback from the market continues to be incredibly strong, so much that we're now talking about a third wave of development to expand the system even further to meet customer demand!
In the client's own words:
INSERT QUOTE
Key points:
Have accommodated growth of client's business by expanding the initial technology solution to match their evolving needs
Worked from the outset to understand the potential future growth of the business which helped anticipate scaling, making it easier and more cost efficient
Have delivered on time and on budget in each phase of development

Continuing to grow with the client as their technology needs evolve