We can take you from idea to the app store, guiding you every step of the way.
It can be hard to effectively manage an app development project, particularly for first-time and non-technical entrepreneurs.  We believe that excellent communication is the key to a smooth process, and go above and beyond to make sure that expectations are always aligned and that our clients know exactly what to expect.
We have extensive experience developing both native and hybrid mobile applications. We've made applications and software for many industries, including: e-commerce, education, health care, government solutions, nonprofit, sports & entertainment, language learning, dating, and more.
Native:
Native applications are mobile applications built specifically for one platform, either iOS or Android.  Native apps are designed with one operating system in mind, and as such are the most customizable solution.  Native apps are usually the best solution when an idea requires use of very specific phone hardware features, such as accessing a phone camera, or is very graphics driven.  Building in native technology gives us greater control and customization, but is more expensive than building in hybrid – this is because we are essentially building two separate apps, one for iPhone and one for Android, even though the functionality is the same.  This doesn't exactly double the effort, but it does add time and cost.  The typical rule of thumb is that at some point in your businesses' growth, you'll probably want to develop native apps because they make for an optimal experience – but if budget is an important factor hybrid can be an excellent place to start and gain market validation.
Hybrid:
Hybrid technology is relatively new and rapidly evolving.  An app built in hybrid technology will work on both iOS and Android, but is not quite as customizable as native apps.  Using hybrid technology is often a great place to start with an app minimal viable product (MVP), as it can handle most desired functionalities and is less costly than building in native.  While the technology is getting better every day, and is perfectly sufficient for the majority of app ideas, it is typically not recommended if your idea is deeply dependent on unique interactions with your phone's hardware, or if your idea is heavily graphics or 3D dependent.  We have extensive experience working with Google Flutter and Cordova hybrid tech stacks.
Every app development project is entirely unique, and we go out of our way to understand our clients' vision, budget, and long-term business plan.  Based on these factors, we recommend which approach to take and clearly outline the pros and cons.  We don't just steer people towards one tech stack because we like it more – we really think about what is best for the client, and present the most efficient method.
We love to get our clients to market as quickly and effectively as possible, and we equally love growing with them.  We don't drop off the face of the earth once the app is built – we offer affordable tech support maintenance packages, and are always ready to scale with clients as they need to grow their technology to keep up with their business needs.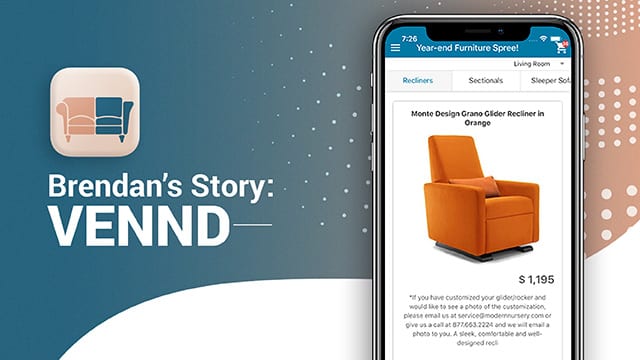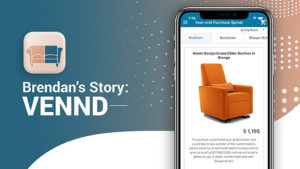 How we Helped Brendan from Idea to App Store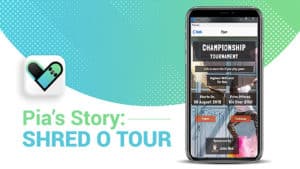 How we've helped Pia get started with an awesome MVP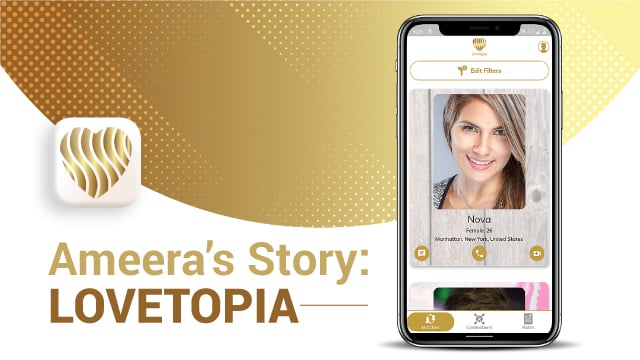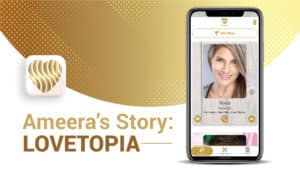 See how we helped Ameera refine and then build her first app idea
"Working with YourCTO has been a phenomenal experience. They did a great job building our app, at a very fair price. Both co-founders gave us an amazing level of attention and made the process feel easy. I highly recommend working with them."
"The experience was impressive. YourCTO educated me on so many things that I didn`t know about mobile app development. If knew back then what I know now, I would have cancelled my previous vendor a week into the project."
"I've worked with YourCTO for almost a year now. Their service and communication are amazing. They include me in every part of the process, and have contributed great ideas that have made my app cooler! Impressive service overall!"
"It has been such a pleasure working with YourCTO. I cannot thank them enough for working hard to help bring my vision to fruition. Without question, YourCTO will be my top choice for all tech-related services in the future!"
"Working with YourCTO has been a wonderful experience. They have superior technical skill and "that something extra" customer service experience. I would without question highly recommend them to my colleagues and my friends."
"YourCTO had fantastic communication and enthusiasm throughout the entire development process, seven days a week, day and night. The team lent insight and guidance from start to finish."
After having awful experiences with other companies, I was discouraged. Then I found YourCTO – working with them has revitalized my dream. I feel excited about my business again, and they've made the process effortless.
YourCTO has been an exemplary technology partner. Their communication, professionalism, and quality of work have all been excellent. We have always felt like a priority for both of their founders, and are already working with them for a second time.
YourCTO built an absolutely beautiful app – bringing my idea to life exactly as I'd envisioned it. They really cared about my vision, and helped me find the most cost effective approach. Their one-to-one service was incredible. I definitely recommend working with them."