If you're a non-technical entrepreneur, you may have questions about how to interview software partners.
Familiarize Yourself with the Process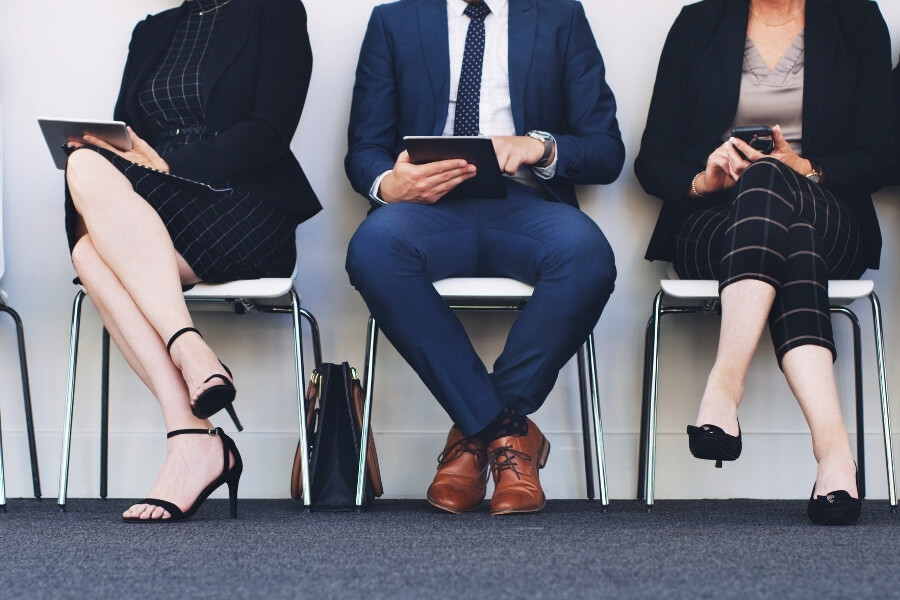 There are a few things you should do before you start reaching out to or think about how to interview software partners.
Firstly, it is important to read up on how the app development process works.  This is especially important if you haven't managed a software project before.  It will also help show potential partners that you have some familiarity with the process.  A great place to start is by checking out our new e-book and by reading this article. 
Secondly, make sure that you have thought through your idea and have a clear outline of what the app is.  We've written a post about this, which you can find here.  We also recommend checking out this article which talks about validating your idea.
Thirdly, you should have an idea of what features you want to build for your app.  We always recommend starting small by building a minimal viable product, or MVP.   This approach will save you money and minimize your risk.  For more information check out this article.
Fourthly, you need to figure out what kind of software partner you are looking for. We have covered the different options you have here.
Once you've done all of this, it's time to think about how to interview software partners.
I'm Ready to Learn How to Interview Software Partners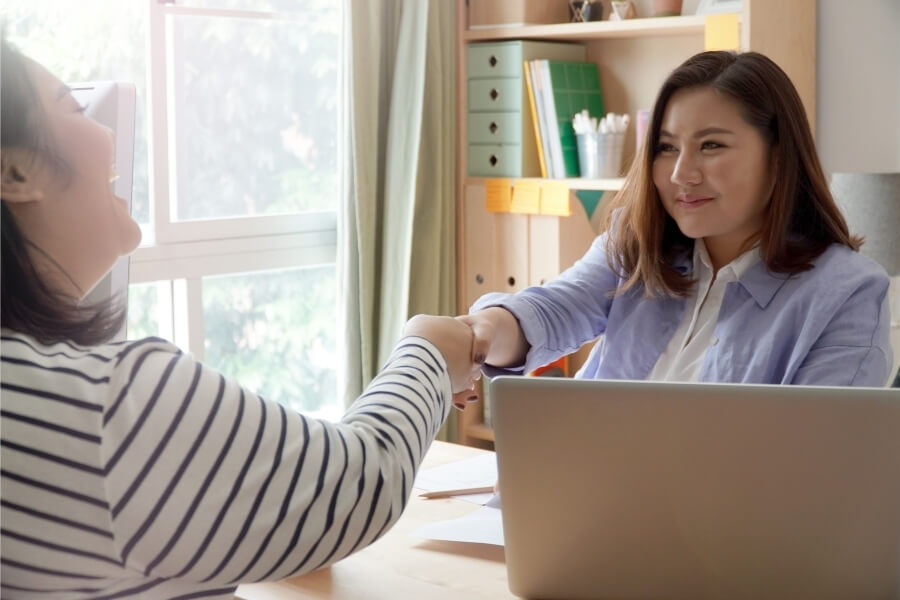 There are certain questions you can ask that will help make sure that everyone is on the same page. Ultimately, the most important part of your decision should come down to how much you feel you can trust and depend on the developer or company you are considering. Here are eight things you can ask to help prepare for how to interview software partners.
1. Ask for a Non Disclosure Agreement
It is always a good idea to ask for a non-disclosure agreement prior to disclosing your idea. Any reliable and professional software outfit will have a standard non-disclosure form (NDA) and be happy to sign one before a consultation. A NDA basically states that the information you share is confidential, and cannot be shared with anyone else. This kind of thing does not cover basic, existing technologies. What is does cover is the comprehensive nature of your idea, your branding, and any documentation or materials you send across.
So, if, for example, your idea is to make a food delivery app – the NDA does not mean that the company or developer can't make another food delivery app. It does mean that they will not share your specific plan with anyone else. The reality is that NDAs are more about peace of mind and trust, than anything else. Software developers very rarely steal an idea – that's not their business. But signing an NDA is a good sign of trust, and a good basis on which to build a productive relationship.
2. Ask for a Detailed Requirements List
It is not possible to provide a realistic price estimate without going into the minute details of what would be in an app. For this reason, we always recommend that you ask a potential software partner to create a detailed list of what features would be in the app. This list is called the requirements list. If a company or developer doesn't suggest making a requirements list before giving you a price estimate – run away! They are likely selling you a bill of goods.
Proactively asking them for a requirements list will show them that you have some knowledge of how the app development process works. What they put together will also show you how much detail and effort they put in. Did they really understand your idea? How much detail did they go into? Keep in mind, if something is not on the requirements list, the chance is that they have not included it in the estimate. For these reasons, seeing a requirements list can be a great way to compare potential development partners. It is also a good way to test how good the potential partner is at communicating ideas and expectations.
3. Ask if They are Willing to Work on a Fixed Price Contract
A fixed price contract means that you and a software partner agree on a specific list of requirements for a specific price. We're big fans of this pricing model, because it avoids miscommunications and broken expectations. Another benefit of this model is that it also gives the client a level of security and confidence in the big investment that they are making. Some places don't work on this model. That doesn't mean they aren't trustworthy. But it is good to ask about and we recommend going this direction if you can.
One cautionary note – the way that fixed price development works is that the price is tied to a specific requirements list. So make sure that you and the developer mutually agree to a final list before agreeing to a contract. Keep in mind that if you ask for changes to that list later, there may be extra costs.
4. Ask About the Process for Unforeseen Changes
Sometimes you'll start work and realize that there is an additional feature you really need that wasn't included in the requirements. This happens all the time. The important thing to ask about is how this type of situation is dealt with if it comes up. Make sure that the developer has a clear process in place to price out additional work. Also make sure that they will never do additional work and charge you for it without first giving you the price and getting your permission to do it.
5. Ask for Creative Feedback and New Ideas
A good development partner won't be afraid to suggest new ideas. Creative ideas can improve your app or reduce your costs. We always recommend asking potential partners if they have any ideas about your app. Our recommendation is to avoid pure yes men. If they have no ideas to contribute, it may be a red flag. It may also be an indicator that they do not fully understand your idea.
6. Ask What Technology You Should Use
There are different types of apps that use different technology.  For an overview of the basic types, check out this article.  There are pros and cons to each approach.  The best option depends on your specific idea and your future plans for where the app might go.  Accordingly, we recommend asking about what technology a software partner will use and why.  Some companies only focus on using specific technologies.  The result is that they sometimes push clients to use those even if it isn't the best option.  Ask for an explanation of the technology stack that they recommend, and why.  Additionally, you may want to compare what different people suggest, as this may help weed out when someone is trying to force you into a technology that doesn't make sense for your project.
7. Ask about Scalability
Scalability refers to the way that your app may scale, or grow, in the future. This includes factoring in features that you may not need right now, but which you could want to add in the future. The last thing in the world that you want to do is build something that can't grow, or scale, to meet your future plans. Ask the developer how they will make sure that your app will be designed in a way so that it can continue to grow with your business in the future. Doing this will help you make sure that the first build of the app is something that you can add on to, rather than something that you would have to throw away and start all over again in the next version.
8. Ask about IP Ownership
Your idea is your intellectual property, and it's important to make sure that you own the IP worldwide and forever. Make sure that the developer is fine with this arrangement, and also make sure that they won't use any technologies in the development process that may open you to claims from other companies.
The YourCTO Approach
Our philosophy is very simple – we want to help people realize their ideas. We aren't in this to get rich, or empty your bank account – but rather to help make your idea a reality, and to do so in an affordable way. We pride ourselves on providing clients with honest advice and making sure they understand the software development process well before we even get started. If we aren't the right fit – we'll tell you. If we think you could scale back your idea and save a lot of money – we'll tell you.
At the very least, we're always happy to provide a free consultation that will help you learn more about the software development process in general – whether or not you decide to work with us we want to help equip you with the knowledge to find the best solution for you.  If you want to schedule a free consultation with one of our founders you can always email us at [email protected] or send us a note here.