Finding a technical co-founder is one of the first things an entrepreneur should consider when starting a company in the technology space. Having a good knowledge base is key to any startup succeeding, and a founder ideally wants a very qualified tech team that can do more than just coding running their very important processes.
This guide will walk you through everything you need to know about technical co-founders, including who they are, what they do, and the best tips for finding one who will ensure your company has the best chance possible for success.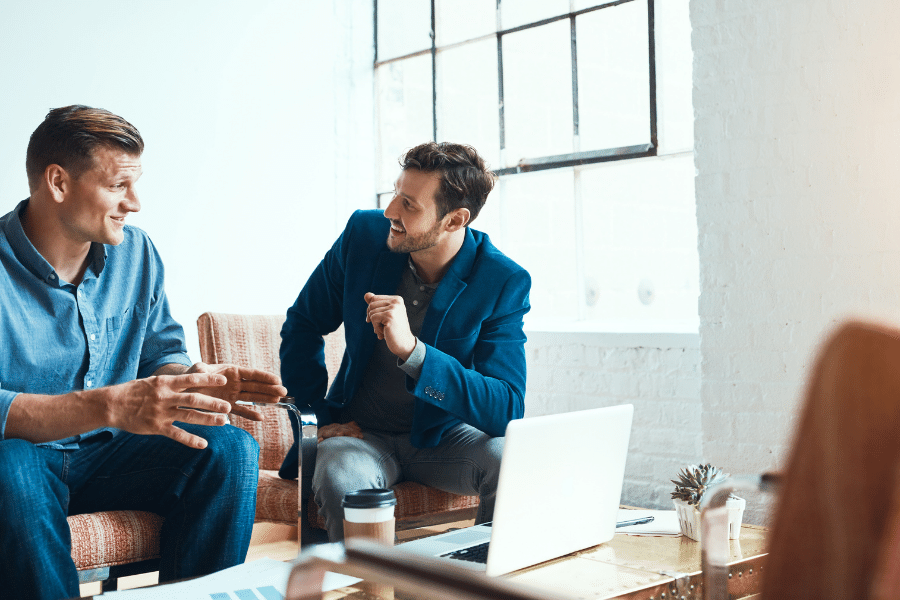 What Is a Technical Co-Founder?
A technical co-founder is the person responsible for the overall tech-related processes and strategy of the new venture. As a co-founder, he or she will own a percentage of equity in the business, meaning that they will share any of the company's profits or losses. This is the person who takes charge of the tech side of the company, which is especially helpful if the startup's creator doesn't have a strong background in technology.
A few things to keep in mind:
Finding a co-founder can help other founders focus on their areas of expertise to ensure that everyone is in the role for which they are best-suited.
The best candidates for the role usually come from an engineering background and have a strong ability and appreciation for writing code.
Your co-founder should be someone who is willing to invest their time, money, and ideas into the project in addition to tech expertise.
It is ideal to find a co-founder who deeply understands and is passionate about your business, and who can commit to the venture full-time.
This person will help you develop your company's strategy going forward.
The job is similar to that of a chief technology officer (CTO), but goes a step beyond in that the individual you choose becomes one of your founders and takes an equity position in your startup — which a CTO typically doesn't.
How a Technical Co-Founder Impacts MVPs
The first goal of any founder is to develop a minimum viable product (MVP), which is essentially a barebones version of a software that you can use to help grow your business. It's not necessarily supposed to be aesthetically pleasing or filled with every feature your product will eventually include, but the MVP should have the fewest number of features needed to offer your customers the core value add that you seek to provide.
This minimum product can serve many purposes: It will be the first version that you offer to your users, for example, and it can be used to help showcase your company to potential investors and others. This is an important step, and you need someone with a very strong technical background to help develop it.
This is where the co-founder comes into play.
3 Crucial Things When Deciding on a Technical Co-Founder or Tech Partner for Your Startup
Choosing the right co-founder is crucial to any new company. You need someone with not only the right expertise and background, but also a good team member with whom you will have a good personal and professional relationship because you two will be spending a lot of time together. There are many factors that can go into choosing the right person for the position, and here are some things that you should keep in mind while conducting your search.
1. You're hiring a partner, not an employee.
As you're going through your search, you should always remember that your co-founder isn't just another employee hire but rather a partner who will be going on your journey with you. Focus on potential partners with the following characteristics:
A team-first mentality
A similar long-term vision to you
Passion for and commitment to your business idea
Strengths that are complementary to yours, beyond just more technical knowledge
As an example, if lack of organization is a weakness for you, it should be a strength of your co-founder. You should also look into candidates who are as invested in helping your project succeed as you are. Making an offer with an equity stake in the firm is one of the best ways to ensure that is the case.
2. Make yourself attractive to people you're targeting.
Remember that a co-founder relationship goes two ways. You want to hire someone who has the skills you're looking for and will work well with you, but your candidates will be seeking the same things in you. That means you'll have to pitch yourself to prospective partners, so you should keep these facts in mind:
Be an expert in your niche so potential co-founders know you have a strong foundation in the industry or product you are involved with.
Excel in at least one skill that is important to growing companies, such as sales or marketing.
Have a well-defined project vision so you can talk your candidates through every step of your thinking and future roadmap so they can understand what your expectations are.
Learn to speak the language because it's important to be able to converse with your developers even if programming isn't your forte.
Remember, your technical person will want to know that you have some knowledge of what they do, and that you have a solid plan in place for development and growth. They need to feel as good about you as you do about them, otherwise they will not opt to join your project.
3. Use your existing networks.
One of the easiest ways to help you find potential partners is to take advantage of your existing networks. Contact people you know from business or any conferences or networking events you have attended. Talk to people in your professional or social networks and see if they know of anyone who may have the skills and interest necessary to join your business and help you develop it.
It can always be beneficial to take advantage of who you know — either personally or through other people — to help you find the right someone to join you as your co-founder on the technical side of the business. Having a preexisting relationship of some kind with a candidate will also make it easy to work together as partners.
Work with the Experts
Finding a technical co-founder is important, and you shouldn't have to go out on your search alone. The position is going to help build out your products to its final version and assist you in developing your business plan, making finding the right person to join your team critical for your company's success. You want to make the right decision the first time because if you don't, it can be disastrous for your startup.
Contact YourCTO today to speak with an expert about any questions you might have about finding a technical co-founder.