What is the cost of making an app? This is always among the first questions we get when talking to potential clients.
Of course, this makes total sense – if you're thinking about pursuing an app or software project you obviously need to know what kind of costs to expect before you can make an informed decision.
The reality is that there is no one-size-fits-all answer to this question. Every project is different, and how much it costs to make depends entirely on the details. The more features, and complicated features, the more it is going to cost.
This post is intended to help you learn how to approach the pricing process to make sure you get fair and reliable cost estimates, regardless of what your idea is.
Firstly, it is important to understand a bit about how software and app pricing works. The only way to estimate a project is to invest the time to understand exactly what will be in it. The devil's in the details, as the old saying goes. To figure out what a project will cost, it is necessary to first figure out every single feature and function that will be included.
Think of it this way – could you estimate how much one bag of groceries would cost, without knowing which groceries are in that bag? Of course not, as a bag full of hot dogs is going to cost a lot less than a bag full of caviar. The same thing applies to software development.
Figuring out what is in that bag, in software terms, is called listing out the requirements. This is a detailed list of every single feature and function that will be in a project. Check out this article to learn more about how to think about a requirements list. In real terms, the way to estimate the cost and timeline of a project is to do a detailed list of requirements, and then estimate how much time and manpower each single item will need.
Now that we better understand the process, here are some topline tips to help you make sure you get reliable cost estimates.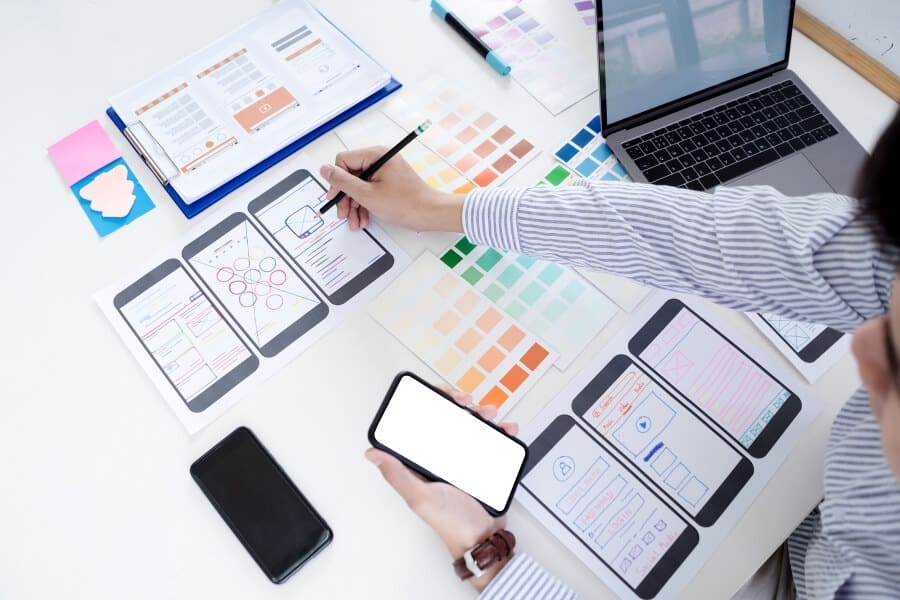 Be Wary if Someone Offers a Price Estimate Right Away
There is simply no way to accurately estimate how much a project will cost without putting in the effort of really digging into the details of what will be included. If someone gives you a price quote before you speak, or during your first call/meeting – be very skeptical. This means that they are offering a price estimate before putting in the work of fully understanding your project requirements. This is a likely recipe for a bad situation. If they take a short cut in this vital process, where else will they take shortcuts? We'd recommend steering clear of companies that are too quick with their estimates.
Compare and Contrast
You're thinking about making a major investment, and just like with any other big purchase, you should test the market. We always recommend getting price quotes from several different companies, so you have options and a point for comparison. You may want to read this article for some tips about where to find developers and how to choose the right one.
Dive into the Details
As we've already discussed, the more details about a project, the easier it is to accurately estimate its cost.  The more you think through the specifics of your idea, the better you'll be able to pass this information along to a company that is estimating it.  It is equally important to assess how well a company has understood your idea when they've estimated the price.  Oftentimes, communication is a big issue in software development.  It is very easy for things to slip through the cracks.  This can lead to hidden costs that spiral out of control.  If a feature or function that you want in your app or software is not listed in the price estimate that a company shows you, it means they aren't planning to build it.  If a company isn't willing to go through the process of listing line item requirements, this is a pretty bad sign.  After all, if they won't do that when trying to win your business, how will they treat you when you've actually paid up and hired them?
See also: Get traction for your startup by building an MVP that your early customers will love.
Ask About Average Costs for Similar Projects
As we've said repeatedly, every project is different and so are the costs. However, one question you might ask early on is for a company to tell you an average range of costs for similar projects. For example, are you looking at making an app for mobile? What is the average cost of the recent mobile apps the company has built? (For example, YourCTO's average range for app development is between $10,000 – $20,000). Your project may be more or less than the average, depending on the details – but asking this question may help you assess if the company is conceivably in your price range. If your max budget is about $15,000, and a company's average price for similar projects is $50,000 – that's probably a non-starter!
See if They Offer Ways to Save Money
Some companies really want to find the most cost-efficient approach for their clients, others simply want to maximize their profits. One way to get a sense of this is if a company suggests potential efficiencies during the pricing process. If they recommend ways to save some money, or even suggest not building certain features in an initial development round, this is a pretty good indicator that they are thinking about your needs more than someone who simply spits back the exact same list of requirements that you give them. For example, if your project includes a live video chat feature, a company may suggest using an existing third party tool that would only be a few dollars each month, instead of building your own video chat feature, which would be much more expensive. Those types of suggestions are usually good signs.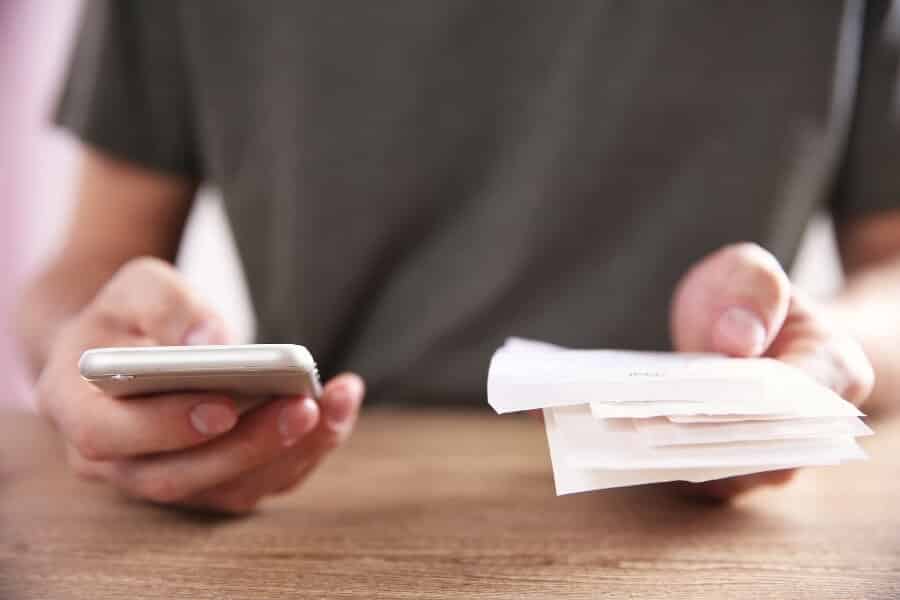 Understand Third Party Costs
It's important to understand that, in addition to the development, there are also some additional costs associated with making an app or software. These are typically not included in a price estimate.
These Can Include:
Apple App Store: The Apple Store charges $99 per year to be a vendor. If you want your app to be available for users with iPhones, this will be a necessary cost.
Google Play Store: The Google Play Store charges a one-time $25 fee to be a vendor (this is not repeated annually). If you want your app to be available for users with Android phones, this will be a necessary cost.
Subscriptions: The Apple Store and Google Play Store both take a 30% cut of every app subscription. There is no way to avoid this cost. If you charge users $10 per month to subscribe to your app, $3 will go to the app store. We recommend that you keep this in mind while planning your subscription model. The stores take the same cut on any in-app purchases made.
Hosting: You will need to host the app/software and data on a hosting service. Hosting typically costs about $20 per month.
Email integration: if you want users to be able to send emails to people to invite them to download the app/software, we will likely recommend using a third-party tool. The free tier will cover many apps, but in some cases with a high number of users, advanced subscriptions may be required that would be between $15 – $99 per month.
SMS integration: if you want users to be able to send SMS invites to other people to invite them to download the app/software, we will likely recommend using a third-party tool. The price for this tends to run about $15 per 2,000 outgoing texts.
Website: to go through the app approval process, you will need to have a website online which has links to your terms of service and privacy policies. You will need to set up a free site, or buy a URL and hosting plan from a third party service.
SSL Certificate – you will need to purchase an SSL security certificate, which costs around $75 per year.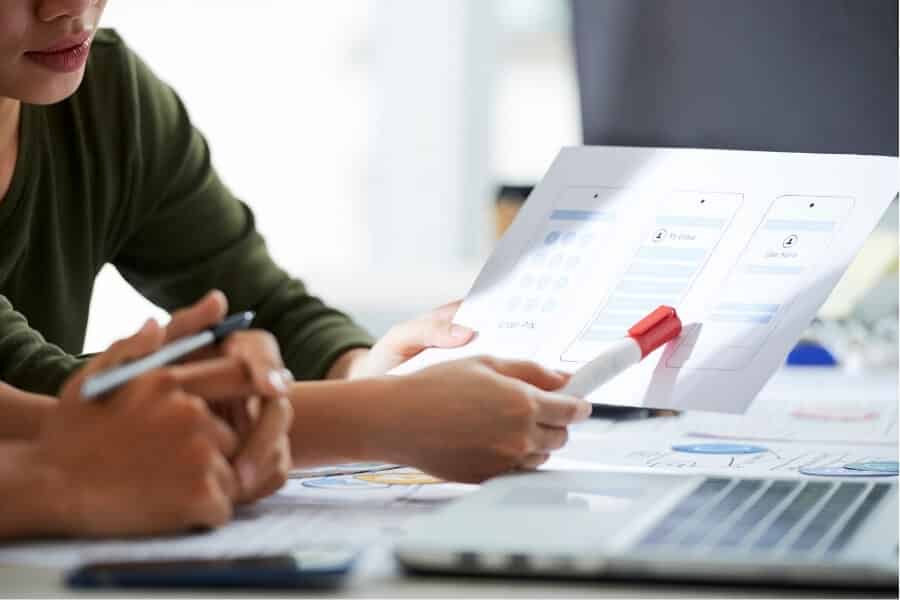 Post-Development Maintenance:
Once you are finished making an app, you may want to retain the software company you choose to manage ongoing maintenance. This means that when users find small errors in the app, aka "bugs," the maintenance team will fix them, test to make sure they are gone, and then push an update in the app stores so that the bugs disappear for users.
Maintenance can cost anywhere from 25% – %50 percent of the total app development cost, per year, and is typically charged on a monthly or annual basis.
YourCTO offers maintenance for any project using a simple and affordable logic. We charge 30% of the initial development cost, on an annual basis. So if your project costs $10,000, the annual maintenance fee will be $3,000 per year, or $250 per month.
Overview
The topline takeaway from this article is that there are a few steps to take before you can learn how much your app or software idea will cost to build.
Different companies have different approaches, and hopefully, we've given you some tips to help figure out which estimates you can have more confidence in.
It is important to factor in more than just cost when making a decision. Having a software partner that clearly understands your objectives, and with whom you think there will be excellent communication, is extremely important. It may even be worth paying more for – and save you money in the long term by avoiding costly miscommunications.
We're always happy to provide a cost estimate for any idea – email us at [email protected] any time if you'd like to start the process.