You've created what you feel will be the next big thing in mobile apps, but now you need to figure out your best path to monetization. The process isn't always intuitive, and others who have had similar goals have experienced many pitfalls. Sometimes you need a little guidance to understand the steps to take or avoid, and the best apps have plans in place to make sure developers and owners can monetize their products.
A few things to keep in mind:
It is best to think about your monetization strategy before you invest in developing an app, because you may need to structure the technology according to the approach you have in mind.
For example, if you believe the data you collect can be central to monetization, it is important to make sure you design your technology to collect such data and present or share it in a format that will be user-friendly and appealing.
Similarly, if you are pursuing a freemium model, it's more important to factor in which features will only be available to paying users and that the technology supports this.
You likely spent months working on your product, and that means you need to earn revenue as quickly as possible. If you are behind the curve on creating your plan, this guide to app monetization will walk you through the top tips to make money on your creation in 2021.
How Apps Make Money
Monetization is how developers and product owners recuperate their investments and profit from their creation efforts. Many often believe that the money should just come if they produce a great product, but the wealth of free apps on the market means this may not be as easy as you think.
Mobile app revenue is predicted to reach $935.2 billion by 2023, and there are numerous ways to become part of that number. You must set up a strategy that will increase your app's reach and accessibility. You may even find that yours will support multiple monetization strategies, thereby increasing your chances of financial success. Let's look at the most common.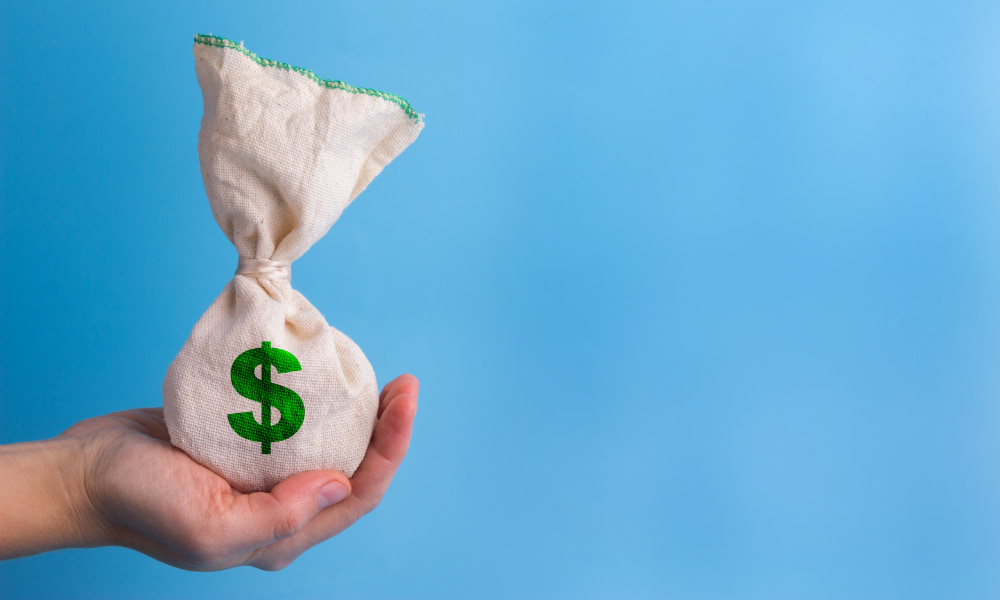 6 Tips To Maximize App Monetization
The good news for owners and app developers is that there are many monetization models that allow you to not only produce revenue but profit from your mobile apps. Your goal should be not to just recover your investment and perform maintenance, but to realize a healthy return. Consider one or more of the following monetization methods.
1. Freemium Model
In this model, the download and basic functionality are free. Monetization happens with options to upgrade or purchase additional features, such as removing ads. Though 96.7% of Android apps and 92.7% of iOS apps adopt the freemium model as a way to quickly attract the largest user base possible, it requires a delicate balance between two sides: avoiding disincentivizing users from making purchases by providing too much free content, and making the upgraded or locked content attractive enough that users will want to pay for it.
2. Premium Model
A premium or paid app differs from a free app in that the user is required to pay before downloading it from the app store. While paid apps traditionally garner more loyalty and engagement, there are drawbacks. Premium or paid apps are not downloaded over time at the volume of free apps, for example.
3. In-App Advertising
There are several ways to generate revenue from different ad formats. Banner ads, interstitial ads, rewarded video ads (which allow users to earn something, such as access to additional content or perks in a game, after watching a video ad), and affiliate ads are just a few app advertising methods that can be considered for optimal revenue while preserving the user experience. Of the different types, rewarded video ads are the most engaging for users.
4. Subscriptions
Subscription models come in a variety of versions and are a great way to ease users into the idea of paying a subscription fee to access premium content. Headspace is an example of a model that can be very useful even at the free level, but upsells hooked users over time. The key to the subscription model is keeping the free users from churning forever without converting while attracting new subscribers.
5. Partnerships and Sponsorships
As athletes everywhere know, the right sponsorships and partnerships can be very lucrative. This monetization model is ideal for garnering wider visibility and tapping into a new, complementary demographic, but it requires a strategic choice of partners. A successful example is Spotify and Starbucks, as Starbucks employees were able to curate playlists with a free premium subscription that their customers could access via the Starbucks app.
6. Data Monetization
The same user data you may collect to analyze your app usage can be a valuable source of income. It can be useful information for advertisers, for example, allowing them to reach their demographic where it spends its time. Data collection and storage must be transparent and secure, though.
App monetization strategies can come from various methods and sources, but they all come with a caveat: You need to understand the value your app gives to users and capitalize on that knowledge with the right model. Picking the wrong one or the wrong combination can derail all your hard work.
Common Mistakes With Monetization
Now that you have some ideas of how you can monetize your mobile app, let's talk about some things you want to watch for. You already know that you need an engaging user interface (UI) without bugs to attract users and promote engagement and adoption. Those are critical factors for success, but they aren't the only things that could trip up your efforts. It's best to avoid:
Not identifying a specific market segment
Entering the wrong niche
Overpricing your app
Mispricing app purchases
Ignoring differences in economics and user behavior in different countries
Having no monetization strategy
It's imperative that you do due diligence to make sure your app will appeal to your intended audience before developing or releasing it, or you risk putting your effort into an app for an oversaturated market segment. If you expect to reach a global market, for example, you need to carefully research the app purchase prices different economies can sustain and how users in each country interact with related apps. The right strategy will thus keep you from losing your investment by helping you leverage your opportunities and navigate inevitable roadblocks.
Developing a Successful App Monetization Strategy
Releasing your mobile app is only the first step. Having a solid plan for how to monetize your app is where all your hard work pays off. Don't just assume it will all work out. Contact YourCTO today to speak with an expert about how you can craft a successful app monetization strategy.