With reliable tech support nearly anyone can create an app these days, but understanding how best to promote and sell that product — to gain users and generate revenue — is a different story. App marketing can be tough, especially if you're inexperienced with development, marketing, or both. Fortunately, we're here to take the guesswork out of marketing your app.
Do you have an app that you're excited to share with the world, but aren't sure how to promote it? This guide will help you navigate the ins and outs of the process, including ways to promote your app so you can reach new audiences, drive up downloads, and reach your monetization goals.
Why Marketing Your App Is as Important as Optimizing It
If your app development process was successful, you have a quality app that your target users will want to download. That doesn't mean anything if they don't know about it or where to find it, though. You need to market your app properly to get it into the hands of your target end-users — and that goes beyond listing it on the App Store or Google Play.
To market your app successfully, you first need a strategy. Yours must account for the appropriate audience and the best ways to reach that group, so it can quickly and easily learn about your app and download it.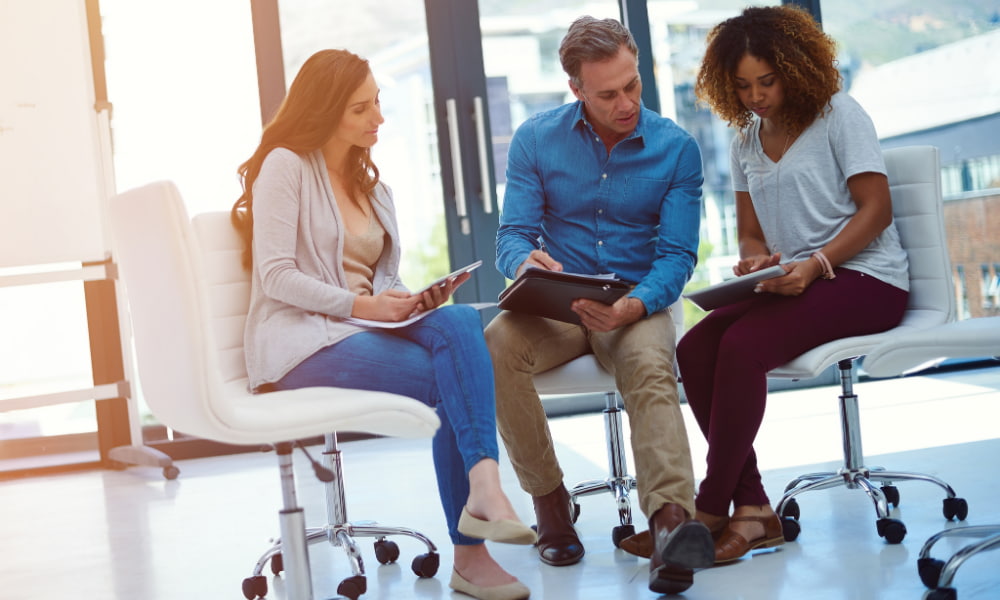 Proven Marketing Methodologies = Proven Results
Your app is unique, and how you promote it is up to you. A few tricks will make it easy for your target audience to find your app, plus help your company achieve other important brand benefits, such as:
1. Brand Awareness
Your app reflects your brand and all that it offers, which means you're educating your target audience about your brand when you market your app. The result: You drive brand awareness while promoting the specific action you want them to take.
2. Enhanced Audience Engagement
Marketing the app allows you to collect a wide range of data about the target audience and how it engages with your brand. You can analyze this information, retrieve actionable insights from it, and uncover new ways to connect with your users like never before.
3. Increased Sales
When you know about your target audience and how to engage those audience members, you can market your app more effectively. As such, you can use other marketing efforts to promote your brand and generate leads and sales.
4. Brand Differentiation
Your app is one of millions, but it can set your brand apart. Having the right marketing plan in place means you can show your audience why your brand is different — and why they should choose your app over the competition.
An exceptional app will get lots of attention for all the right reasons. The first step is creating something your end-users will love. The next is knowing how to promote it to increase awareness, downloads, in-app purchases, and brand awareness.
7 Ways to Promote Your App
Once you know who you're targeting and what you want to achieve, it's time to look at where you want to promote your product. App marketing isn't just about product quality or clever messaging, though. The platforms you use to promote it will have a big influence over who you reach and how they respond.
1. Website
Showcase your app across your website. In doing so, you make it simple for site visitors to find your app, see what it's all about, and understand why they need to download it. Plus, website visitors are often intrigued by your brand already and looking for more information, which makes them more likely to download the app.
2. Social Media
Two types of social media app promotion are available: organic and paid. Organic promotion involves creating social media accounts (a Facebook page or Instagram profile, for example), sharing details about your app, and encouraging followers to engage with your brand. Comparatively, paid promotion allows you to place ads on social media sites and showcase your app to targeted users. 
You should use a combination of both strategies to get the best results. Paid social promotion often does better when it's combined with a strong organic presence and following.
3. Search Ads
Search ads involve bidding for keywords relating to your app. Then, if a user searches for a specific term, your app will appear at the top of their search results. These users are actively searching for more information on these terms, so they're usually primed to take action. A properly built keyword pay-per-click (PPC) campaign can drive a lot of conversions.
4. App Store Optimization (ASO)
Consider ASO as the app store version of search engine optimization (SEO). ASO involves adding keywords, screenshots, descriptions, and other details that highlight your app to App Store or Google Play visitors. Ultimately, the more you do to optimize your app on these marketplaces, the more likely it becomes that visitors will discover and download the app.
5. Endorsements
Getting influencers or celebrity endorsements and having them promote your app via social media can make a world of difference in app marketing. An influencer endorsement can highlight your app's value and stir up lots of interest among their followers.
6. Public Relations
Press releases, launch parties, and other PR initiatives can generate buzz around your app. They can also help you engage with media and influencers who may promote your product to their respective audiences.
7. Word of Mouth
Perhaps the best resource to promote your app is keeping your end-users happy with the product. Creating an outstanding app goes a long way to building loyalty with your users. Over time, these users will become brand ambassadors who proudly spread the word about your app.  
You can incorporate one or more of these methods into your app marketing strategy. Of course, as you build this strategy, you should account for potential app marketing pitfalls as well.
Common Pitfalls of Marketing Your App
Even the best-laid plans fail. Thus, you can build an app marketing strategy that is well-thought-out and executed but still does not deliver the desired results. To can minimize the risk of this happening, avoid these pitfalls of marketing your app:
No app marketing goals
Ignoring app market and industry research and analysis
Promoting your app to the wrong audience
Poor brand positioning
Unclear messaging
Improper use of social media
Failing to distinguish your app from others
These pitfalls can make it challenging to market your app, but additional help is available. By partnering with a strategic consultant, you can quickly design, develop, and execute an app marketing plan that will work to reach your target audience.
Contact an Expert with Questions About App Marketing
Your ability to market your app can make or break its reach, which can have huge impacts on your company's bottom line. The right app promotion strategy can make sure you're reaching the right audience, in the right places, as they want to be reached — and that can create huge, positive ripple effects for your operations.
If you are looking for a team of app development experts who can confidently steer you in the right direction when it comes to app marketing strategies — or who can help you develop an app idea to reach your 2021 goals and beyond — reach out to YourCTO today. We can't wait to discuss your app marketing project.